Local Candidate Policy - Inspect all Student HMOs in Ormskirk -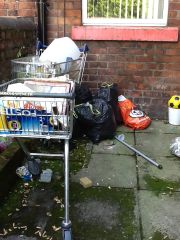 The number of student HMOs in Ormskirk has grown rapidly to around 500 in the past few years.
Many of these properties have NEVER been inspected. For the sake of both student safety and the amenity of neighbours, itís time they were.
Although Edge Hill inspect many properties, their inspections focus on other aspects. Only the council has the required legal powers and currently they only inspect 40-50 properties a year.
Our Ormskirk candidates have a fully costed proposal for the council to inspect ALL 500 of these properties over a 12 month period including the associated legal action in the small number of cases where it is likely to be required.
Student HMO Instant Poll