Revealed—Confidential Council plans to employ private company to install enforcement cameras on council car parks in Ormskirk
Our West Lancashire say "No" to "Search and Fine"
In January, the Labour council cabinet excluded the public and press from the cabinet meeting and then agreed to negotiations with a private company, Bemrose Mobile, to install Automatic Number Plate Recognition cameras on the Ormskirk Town centre council car parks. The Conservatives did not oppose these plans.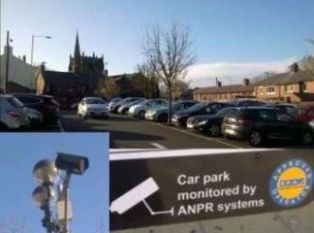 We'd like to tell you more but the council report remains confidential.
However, Bemrose Mobile's website says of their Enforcement Cameras:"Our intelligent solutions work towards the provision of a perfect parking operation. Using sophisticated analysis, we can alert Enforcement in real-time of parking infringements – whether vehicles have:

stayed beyond the maximum free allowance
haven't paid
stayed beyond the amount of time for which they have paid
Our specially designed software will collect parking payments and track and identify parking infringements. We send instant alerts to the Enforcement team. The enforcement then continues as normal, with PCN's placed on vehicles."
IT'S CLEAR THIS IS A "SEARCH AND FINE" OPERATION DESIGNED TO FILL THE COUNCIL'S COFFERS—OUR WEST LANCASHIRE SAY NO—SIGN OUR PETITION TODAY