'Crazy' Decision by County Council to Refuse Offer of Free Professional Grounds Maintenance on Ormskirk Gateway Roundabout
A decision by Lancashire County Council to refuse the offer of free professional grounds maintenance of the roundabout by Ormskirk's fire station has been branded 'crazy' by one of the town's Borough councillors.
Chris Bentley who is well-known in the town as he runs the popular Ormskirk Bygone Times site is also a professional landscape gardener. He offered to maintain the roundabout using his professional machinery only to receive no reply at all from the county council, at which point Chris raised it with Our West Lancashire.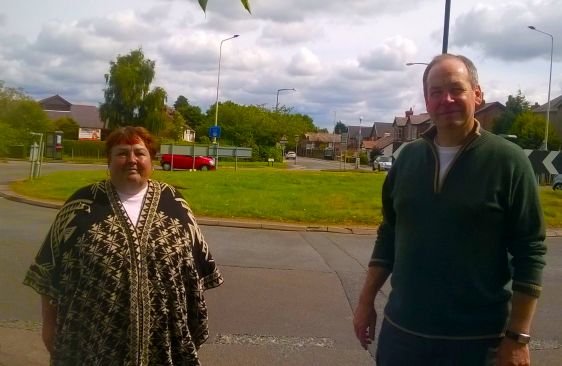 Jane Thompson from Our West Lancashire said, "We pursued the matter with the county council only for them to claim health and safety as a reason for refusing Chris' generous offer. Even when we pointed out that Chris held the full range of necessary insurances as he carries out this work professionally they persisted with their stance."
"This is a major gateway roundabout to the town. If the county council are going to refuse generous offers from the community, then they need to maintain it properly themselves. Sadly, West Lancashire is neglected by the powers that be in Preston."
Councillor Adrian Owens said of the county council's decision, "This is crazy. The county council should be encouraging the support of active people in the community, not turning it away. Some of our roundabouts in West Lancashire are sponsored by local businesses and yet the funds those businesses provide are certainly not being used on roundabout maintenance. The county council should be ashamed of themselves."
21st August 2017