Our West Lancashire hails successes in 2015 and Membership Growth
The new group of council Independents, Our West Lancashire have marked their first anniversary by welcoming a growing membership and issuing an annual report charting their impact in 2015.
One of their new members is Amanda Shaw. Amanda runs a small business from her home and also hosts informal monthly business networking events in Ormskirk under the Evolve Business Networking banner with all profits going to charity. She has previously stood as a Conservative council candidate, most recently in 2015.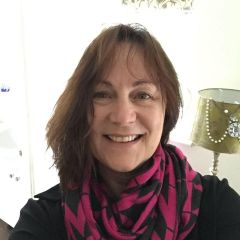 Amanda said, "I've joined Our West Lancashire as they are highlighting concerns and issues ignored by the main two parties. It was Our West Lancashire who first pointed out that having two Managing Directors at the same time as the council were cutting services was wrong. They've championed a greater say for residents at council meetings, led the fight to protect Park Pool and they roll up their sleeves with their community action days to make the area cleaner and greener. "
Cllr Adrian Owens welcomed Amanda saying, "Amanda is one of an increasing number of local people who are tired of the stale and petty nature of much of local politics. We've seen an increase in our membership as the year has gone on as more and more civic minded people are recognising what we are trying to achieve. Our 2015 annual report details the impact that we have had, and as we move into 2016 we will step up our efforts to ensure that the local councils put residents' interests first, before party political dogma."