Community Action
Next Event - Alleyway Clean Up - Ormskirk Town Centre Saturday 19th January 2019 10.30am
You can read about many of our community action initiatives in the column to the right and below.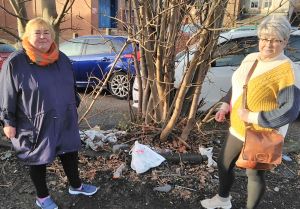 Our next date to improve the environment of West Lancashire is Saturday 19 January meeting at the Clock Tower in Ormskirk Town centre at 10.30am. Come along if you can and join Jane Thompson, Kate Mitchell (pictured left) and others. We have the equipment needed, although if you have a yard or hand brush you could bring, that would be helpful.
You can see the photos from an earlier effort below, while last summer we also painted over graffiti in a prominent position in Ormskirk town centre after getting the building occupiers' permission.
The alleyways needed a litter pick and sweep and although the weather was bitter, more than 15 hardy souls turned out to help.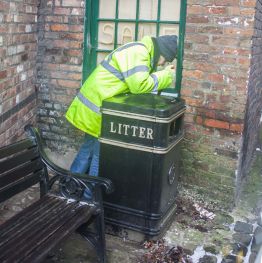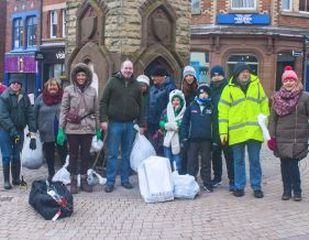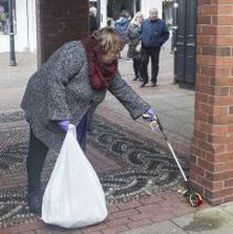 Have you a suggestion for our next Community Action Day? If so, please contact us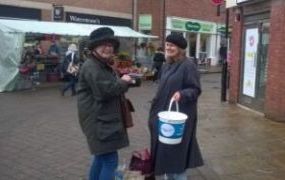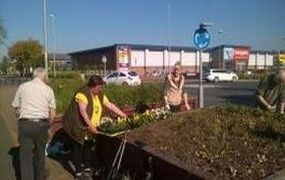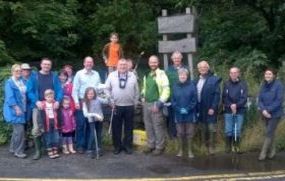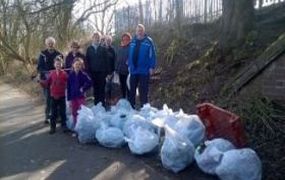 If you can spare a couple of hours to smarten up your locality or know of an area in need of some tender loving care, then please get in touch. If you want to make a donation for materials, equipment, bulbs/shrubs then we'd also be very grateful. We use local suppliers and for any horticulture supplies we use local social enterprise, Midstream.
Video - Planter Renovation - Burscough Road, Ormskirk - October 2015