Campaigns - Tackle our looming student town funding gap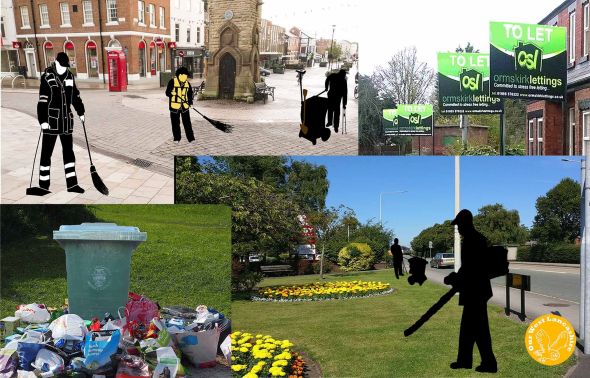 Student landlords do not pay for the local public services their tenants use because student accommodation is currently exempt from business rates and student households are exempt from council tax. Yet, student landlords have need of the police, fire and other services 365 days a year while their tenants generate much need of local council services, e.g. extra street cleansing, waste management, and environmental health demands (noise abatement and poor housing conditions).
West Lancashire currently loses £1.3million in council tax annually from student accommodation which is exempt from council tax. Presently, the Government provides a grant to cover this loss, at least in part. However, there will be no grant funding by 2020 meaning further reductions in local services. Inevitably, this will mean fewer street sweepers, more litter, longer waiting times for customer service.
Students are a very welcome part of our community and our local economy, but live in concentrated areas of the Borough in densely populated conditions. This has a big impact on services in these parts of the Borough.
Student households should continue to be exempt from council tax, as students are on low (and loaned) incomes.
Student landlords are profit –making businesses, and should pay properly for the demands their business model makes on public services.
Therefore, councils should be given powers to bring student landlords within the scope of business rates in the same way that hotels, self-catering and holiday lets are within the scope of business rates and this petition is to be sent to the Chancellor of the Exchequer requesting this change.
Agree with us that we can't afford to loss £1.3million from West Lancashire? Sign our petition here.

If you'd like a paper version of the petition to pass around local groups with which you are involved, you can download one here.
Cut costs, NOT jobs and services at West Lancashire Council
Fact 1:
No Other council in Lancashire has two Managing Directors. UPDATE: OCTOBER 2015 - CAMPAIGN SUCCESS - The main parties finally caught up with us. One of the MDs left the council.
Fact 2:
West Lancashire councillors get a basic allowance of £4842 a year - the highest in Lancashire. The Lancashire average is £3469.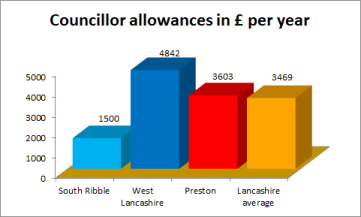 Fact 3:
West Lancs Council needs to save more than £800,000 in 2016/17 and every year after that. Your services and staff jobs are at risk.