About Us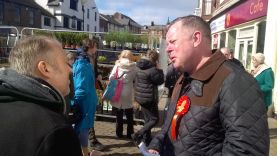 We are a new group of Independents launched in 2015. We have grown steadily since then. We have a string of achievements to our name and we are the group setting the ideas agenda. We are determined to put residents before the party whip. We've attracted people new to politics and from all the main political parties. Read a little about our people below.
Kate Mitchell - Knowsley Ward Candidate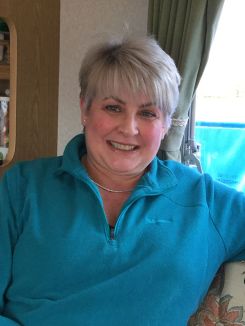 Kate is an active member of an Ormskirk resident group and despairs at the amount of rubbish which has accumulated in various parts of our lovely town. She recently took part in the Spring Clean event which made such a difference to the alleyways in the town centre.
As a fellow resident, Kate wants to see your concerns placed front and centre in all council matters to achieve better results, rather than party politics dominating.
Kate cares deeply about animal welfare and lives with her two 'ex racing' rescue greyhounds, Coral and Neesa, which she walks regularly.
Councillor Ian Davis - Derby Ward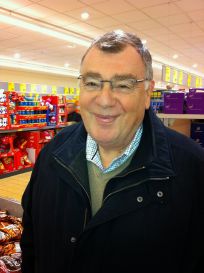 Ian is a proud Lancastrian born and bred and has lived in Westhead for the past ten years. He is married to Tish, with three daughters and two grandchildren. He is also trustee and treasurer of the newly-constituted Westhead Village Hall.
A qualified accountant and company secretary by profession, Ian has managed major engineering contracts worldwide and was for 20 years both the Financial and latterly Managing Director of a major engineering listed PLC. Now partly retired, Ian acts as a consultant on taxation, financial accountancy and cost reduction management for clients in his own practice.
Joining Our West Lancashire in 2015 was a new venture for Ian into politics. He is extremely disappointed with the complacent performance not only locally but nationally of the major political parties. The current system of voting on agenda items is flawed when members vote like sheep in what is called a whip system. They are unable to represent accurately their own thoughts and those of their local constituents. He was elected to the Borough Council in a by-election in June 2017.
Ian's expertise in cost reduction in major organisations will be put to use in cutting the costs of running the Council without impacting on the services that matter to residents.
Jane Thompson - Scott Ward Spokesperson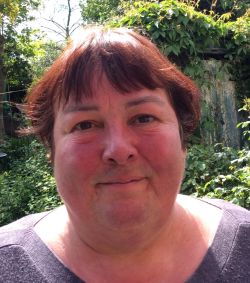 Jane has lived in Ormskirk for over 14 years. She got involved in Residents Groups in Ormskirk trying to help the community she lives in, to make life better for all residents.
Jane strongly believes that together we can make Ormskirk a great place to live in, though there are challenges. As an Independent, she will be able to voice your concerns. She has never been a member of any political party before.
Jane is a great lover of animals and have rescued both cats and dogs in the past and given support to Local Animal Rescue Centres. The environment is important to her.
Cllr Adrian Owens - Derby Ward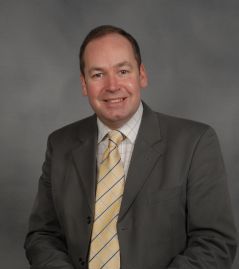 Adrian Owens is an experienced local councillor in West Lancashire. He is a councillor in Derby Ward covering part of Ormskirk and Westhead village and was Deputy Leader of West Lancashire Borough Council between 2008 and 2014.
As the council's Regeneration portfolio holder he helped secure investment in Skelmersdale, Ormskirk and Burscough's centres. While Finance Portfolio Holder he reduced the real level of council tax and expanded services, while in housing he approved major investments to 1 in 4 council house properties and spearheaded the major estate revival at Firbeck while giving extra priority for council housing to people who work and volunteer.
He was responsible for initiating the Freedom of the Borough for the Duke of Lancaster's Regiment. He promotes Ormskirk as a market town and West Lancashire as a great place to live. He is a strong supporter of the Motorfest and as finance portfolio holder provided funds for a changing room refurbishment at Park Pool; new roof at Nye Bevan Pool; massive improvements at Coronation Park and for a new children's play area in Westhead.
Peter Banks - Database Manager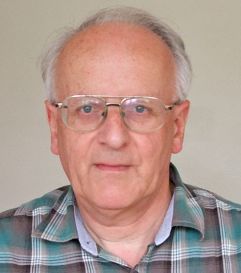 Peter is retired from a career in Accountancy and Information Technology. He and his wife Margaret moved to Ormskirk in 2006 to be close to their daughter and grandchildren.
A keen amateur photographer, Peter helps run the Digital Photography Group of the Aughton and Ormskirk U3A. Peter has also helped to set up a photography group at Ormskirk Parish Church.
Peter is also a member of Friends of Coronation Park and attends Cottage Lane Mission.
Peter lives in Ormskirk and keeps in active contact with the council on local planning issues that might affect the quality of life in Ormskirk or threaten the market town shopping centre.
Gordon Johnson - Ormskirk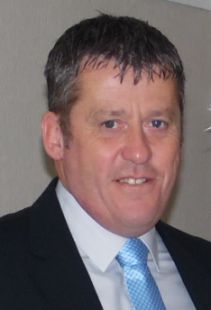 Gordon has lived in West Lancashire for over 25 years and lives now in Ormskirk with his wife Jackie and two children. He is a retired police officer and now works as the County FA Welfare Officer for Liverpool County Football Association. As such, Gordon is responsible for day-to-day aspects relating to the safeguarding of children and vilnerable adults in line with current legislation and FA policy.
As a recently retired police officer, Gordon is only able now to get involved with local politics having been prohibited from active involvement in politics by police regulations. However, for more than 10 years he was an elected Federation representative acting on behalf of 8000 officers in the force.
Amanda Shaw - Fundraising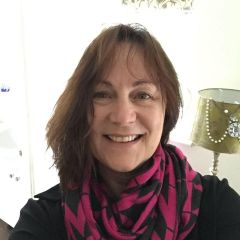 Amanda runs a small business from her home and has also hosted informal monthly business networking events in Ormskirk under the Evolve Business Networking banner with all profits going to charity. She has previously stood as a Conservative council candidate, most recently in 2015.
Amanda joined Our West Lancashire as she felt we were highlighting concerns and issues ignored by the main two parties. She highlights that it was Our West Lancashire who first pointed out that having two Managing Directors at the same time as the council were cutting services was wrong, while our championing a greater say for residents at council meetings and our leading the fight to protect Park Pool also encouraged Amanda to join and get involved.