Welcome to Our West Lancashire
Two party politics is failing us in West Lancashire. Labour and Conservative councillors are complacent and have to toe the party line. Time after time they fail to stand up for their local wards because they have to follow the dictates of their party. Whether in Ormskirk, Skelmersdale, Burscough or the villages, residents feel excluded and ignored. The culture of the council needs to change.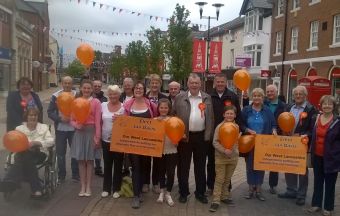 To the big parties, it's all about control of the council. With Our West Lancashire, it's different. We chose the name because what matters are you - the residents and council taxpayers of West Lancashire.
Our activists and councillors work as independents in loose alliance allowing them to always promote the interests of their area. We agree some core policies each year but beyond that however, we have no party whip.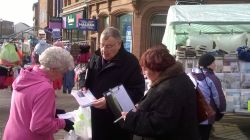 Although we only launched three years ago, we are growing steadily and have many achievements to our name. We won a seat on the council in 2016 and outpolled one of the main parties across Ormskirk. In June 2017 we won a by-election to boost our representation on the council and form a group of Independent councillors. We have influenced the council for the better and in the May 2018 elections we saw strong increases in support for us in all three of the wards we contested, setting up the prospect of a growth in Independent councillors in 2019.
We are a local political party. We take no stance as an organisation in support of any national political party. Our councillors, candidates and activists have supported all the main parties at national level in the past and remain free to do so. Our West Lancashire did not endorse any party in the recent general election.
Come and join us and get involved.
Video - Annual Report for 2018